Staff
Staff





Director:

Dave Wharton
Email: dwharton@naparks.org
Office Phone: 614-939-7275 x 103




Dave Wharton joined New Albany Parks & Recreation in November 2001. A native of Philadelphia, Pennsylvania, he received his undergraduate degree from the University of Southern California in Business Communication and Marketing and his Master's degree from The Ohio State University in Sports Management.

A competitive swimmer since youth, Dave was a member of both the 1988 and 1992 Olympic teams. He won a silver medal in the 400 individual medley at the 1988 Seoul Olympics. Dave broke two world records: in 1987 in Brisbane, Australia for the 400 individual medley and in 1989 in Tokyo, Japan for the 200 individual medley. In 2009, Dave was inducted into the USC Hall of Fame for his honors as a Trojan Swimmer.

Dave has lived in Columbus since 1993 when he became an assistant swim coach at the Ohio State University. In 1997, he accepted the position as the Aquatic Director at New Albany High School. Dave also managed Columbus Pool Management, a company that assists aquatic facilities in Central Ohio with facility and safety needs.

Dave coaches the New Albany High School Varsity Swim and Dive team. He was recognized in Business First as one of the "Top 40 under 40", a list of top advancing professionals in Central Ohio. Dave has also served as the Region IV Chairman for Ohio Parks and Recreation Association (OPRA) which is the liaison for Parks and Recreation professionals to network and advance the profession. Dave also serves on the OPRA Finance Committee.
---
Recreation Superintendent: Brian Smith
Email: bsmith@naparks.org
Office Phone: 614-939-7275 x 102




Brian joined the New Albany Parks & Recreation team in September, 2011. After graduating from Perrysburg High School (OH), he completed his undergraduate degree in Sports & Leisure Studies at The Ohio State University in 2004.

Brian managed Youth Development programs, Football and Lacrosse leagues, and multiple facilities at Sports Ohio until 2008 when he returned to Ohio State to earn his Master's degree in Sport Management, graduating in 2010.

During his years at Ohio State, Brian worked with the OSU Athletic Department, Cincinnati Bengals, the 2nd & 7 Foundation for Literacy, was elected Vice President of the Sport Management Association, earned the Andy Geiger Leadership Award, and was the Ted Coates Academic Scholarship recipient for 2010.
---
Parks Supervisor: Nicole Dempsey
Email: ndempsey@naparks.org
Office Phone: 614-939-7275 x 104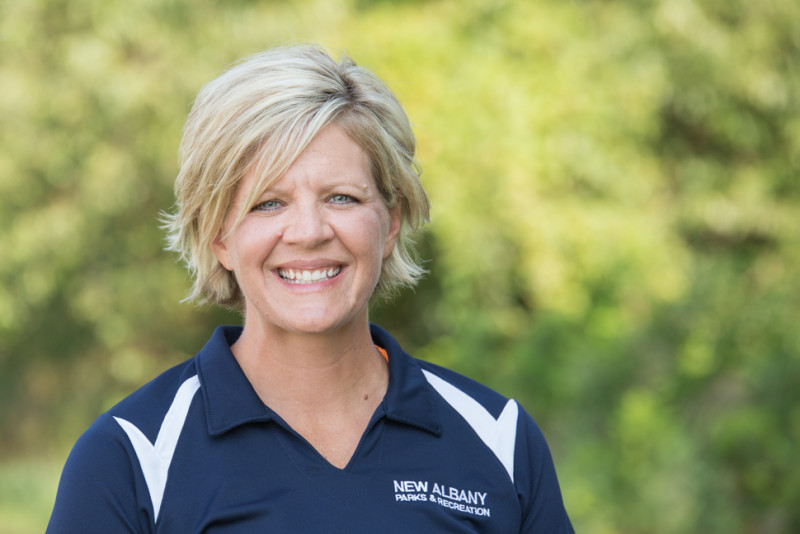 Nicole joined the New Albany Parks & Recreation team in June of 2016. After graduating from Oak Ridge High School (TN), she completed her bachelor's degree at Capital University in Health & Physical Education and was a member of the Lady Crusaders soccer team.
Nicole served Liberty Christian Academy in Pataskala, Ohio as a teacher and Athletic Director for 10 years before pursuing her master's degree in Sport Management online through Liberty University, VA. During her time at Liberty Christian, she was instrumental in the construction of the soccer and baseball fields, as well as a $2.5 million dollar athletic complex that included a gymnasium and locker rooms. Nicole developed the Eaglet Sports program, a youth sports camp program that served xxx number of kids each year and helped to fund the athletic department.
---
Office Manager / Accountant: Deana White
Email: dwhite@naparks.org
Office Phone: 614-939-7275 x 101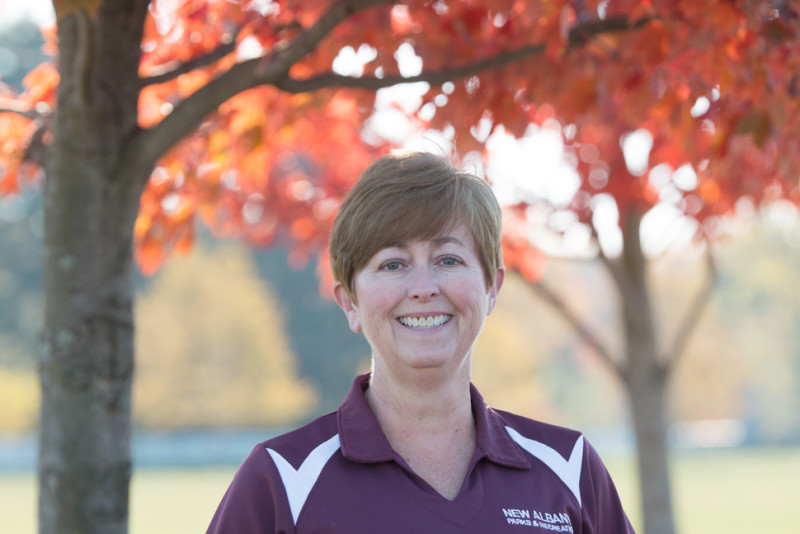 Deana has been the accountant for New Albany Parks & Recreation since 2000. She is a graduate of NA High School and received a Bachelor's degree in accounting from Otterbein College.

Before working at NA Parks, Deana held positions with Huntington National Bank, Cardinal Apartments, and New Albany Plain Local Schools. She resides in New Albany.
---
Concessions Coordinator: Terri Steege




Terri has been the Concessions Coordinator for New Albany Parks & Recreation since 2006. She is a graduate of St. Francis DeSales, where she lettered in Varsity Tennis and ranked 4th in the city her Junior and Senior year. She attended Central Ohio Technical College and Bliss Business College.

She previously worked 10 years for the City of Columbus. She has worked with the public for over 18 years and believes quality customer service is essential.

She resides with her family in New Albany and has 3 boys who attend New Albany Plain Local Schools, and play sports as well. She is passionate about sports & the personal growth of all children.